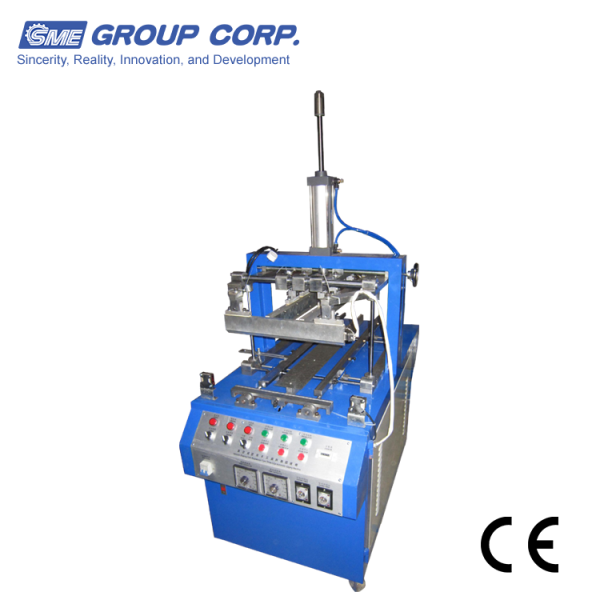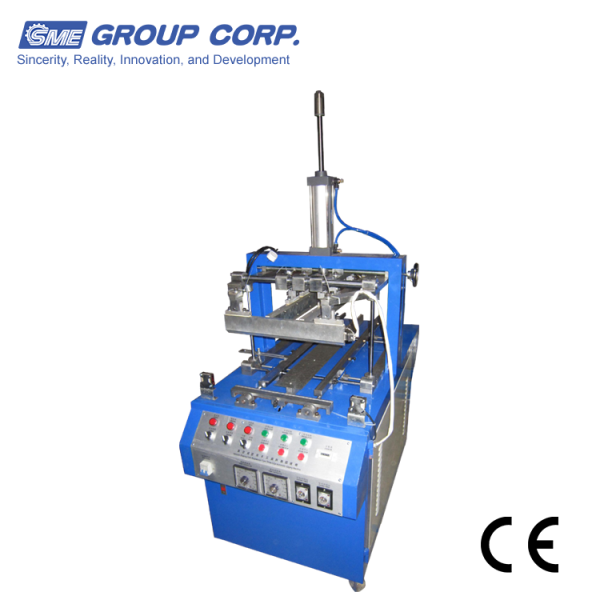 Sliding blister machine Automatic blister cramp card folding machine
1)Automatic triangular one folded edges;
2)a wide range of size adjustable design;
3)infrared personal protection

Description
The samples pictures:

Automatic cramp folding machine technical data

MODEL 

EM-3 

EM-3L 

Edging Size 

350×500MM 

350×1000MM 

Edging Height 

120MM 

Production Capacity 

600-800T/hr 

500-700T/hr 

Power Supply 

220V/1phase/50Hz 

Power Consumption 

1.6KW 

3.2KW 

Machinery Size 

600×970×1610MM

600×1500×1610MM 
This mahine is used widely on industry like daily chemical, food, toys, medicine, hardware, machinery, gifts, handicrafts, etc.
Application Product:hair care, skin care category, cosmetics, etc.
Pneumatic components:  "Airtac"  Taiwan
Time:"CKC" Janpan
Relay:"OMRON" Janpan
Description
  EM series Semi-auto Cramp Folding machine can fold trilateral of plastic once for all,whose can reach a producing-speed of 10~15 pcs/min,and the folding effect is tidy.This model machine is equipped with the magic eyesafety deviceand used cold blast to cool,so increase producting speed. This Machine adopts two kinds of control method, MT and AT,so it is very safe when producing.
Characteristics
1. Infrared ray electric eye safety design.
2. Wear well, and suitable for long time use.
3. Save both time and labour and easy to operate
4. High speed and accurate production.
5. By three-side separated temperature sensitive, the three side temperature can be made     even.
6. The forming can ben adjusted according to actual dimension.
7. Made-to measure for all kinds of spec products.
Working Principle:
Put material by hand→ clamp the material→ heat the heater plate→ the three sides of blister cover or rigid sheet change to soft→ finalize the design by the forming plate→ cool it down →take the product out
Basic Units:
1. Heater Plate
2. Opto-Electronic Protective Device
3. Cooling system
4. Heating Temperature Controller
Excellence of Equipment:
1. Infrared magic eye safe designs, enduring, adapt a long-term safety design.
2. Save time, save energy, easy to operate, quick and accurate to produce.
3. The temperatures of three sides are average for their independence.
4. The size of models can arbitrarily adjust based on your need.
5. It can make various specifications according to the customer requirement.
You can see our website for more product information, please don't hesitate to call.
Our advantage:
Our company insists the quality first, customer supreme idea, our superiority: One year and so on maintenance, three months and so on exchange guaranteed, life-long service.