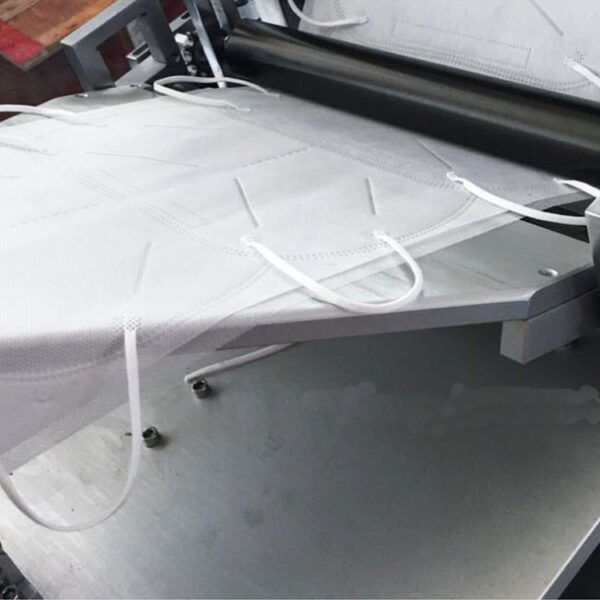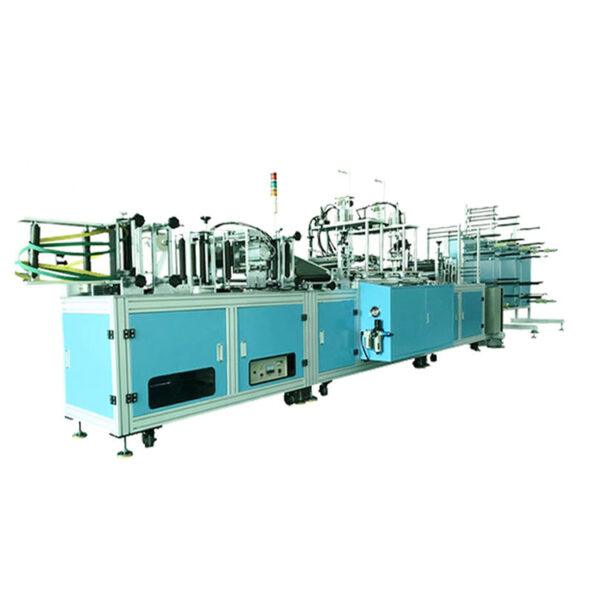 Disposable Medical Outside Ear Loop Anti-dust Face N95 mask making machine with CE
Description
This machine is used for Fully Automatic Medical Face N95 Mask Making Machine, the whole process including: raw material roll unwinding, roller driving, feeding nose clip, welding and wrapping nose clip, (pneumatic valve hole optional), (printing optional), welding earloop 1, welding earloop 2, folding, edge welding, cutting, finished product output, remaining material output and etc., then conveyed out. The entire process is fully automated. The production line has advantages such as stable performance, high output capacity, low defect rate, and easy operation.
Dimension

6500mm(L) X3500mm(W) X1600mm(H)

Certification

CE

Weight

≤3000kg, ground weight capacity≤500kg/m2

≤5000kg, ground weight capacity ≤500kg/m2

Working power

equipment 220VAC±5%; 50HZ;rated power 17KW

Working air pressure

Compressed air pressure 0.5-0.8MPa; compressed air flux 300L/min(stable flux guaranteed; oil and water have to be filtered)

Production efficiency

1800-2500PCS/H(based on 20 hours each day, daily capacity about 36,000-50,000 pieces)

Qualification ratio

99%(excluding unqualified incoming materials, improper operation by employees)

Equip failure ratio

 ≤2%(equipment failure itself)

Operating environment

Temperature 10~35℃; humidity: 5-35%HR

No flammable, corrosive gas, no dust (cleanliness no less than 100,000 grade)

Raw Material Recommendation

Cloth:(meltblown nonwoven, PPnonwoven)
1. Material shortage induction automatic stop.
2. Update and replace the turntable of the ear belt for longer use.
3. The body is made of sheet metal to make it stronger.
4. The output of the low-speed machine is 40-45 pieces/min, while the output of the high-speed machine is 45-55 pieces/min.
5. Open holes and print in multiple groups.