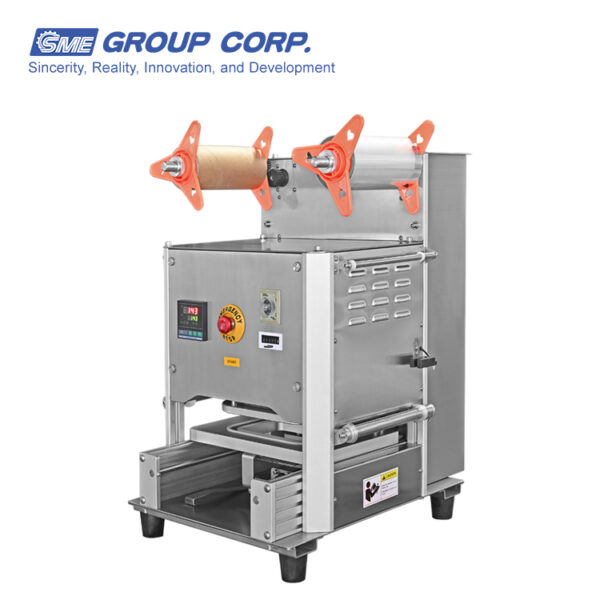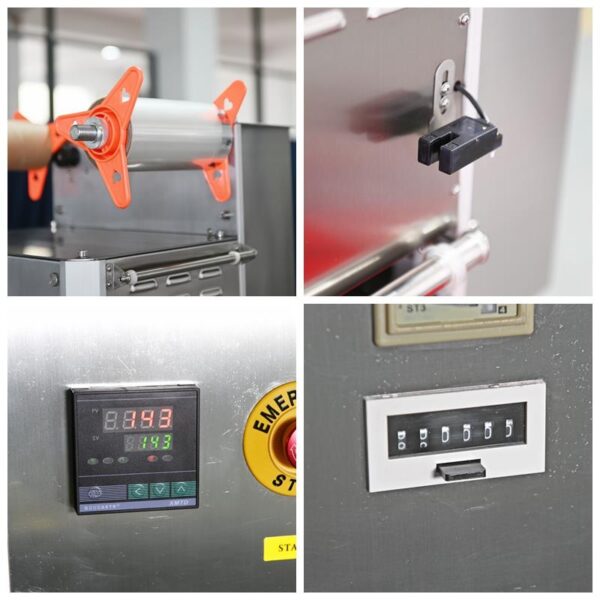 Sealing Packing Machine/ Plastic Tray Sealer for Food
Description
APPLICATION:
restaurants, hotels, canteens or stores to seal the plastic trays which be used to fill wide variety of foods, such as fast food, snack, cooked meat, fruit, seafood, soup, sauce etc
This is semi tray sealer by air type ,can easy change mold . suits different cups and trays.
How to choose right tray sealer
Confirm which function you need . Seal .Vacuum. MAP. Skin-Pack
Offer your tray size
Make sure the sealing film matreial
Check if need date printer
Offer tray samples to SME.
This semi-automatic sealing machine is a table top model used for preformed trays and cups. The SME MACHINE seals and cuts the film around the tray by a pneumatic piston.
The SME MACHINE has one die that cannot be changed to another. The temperature and sealing time are regulated to permit the sealing of different types of film.
This machine is equipped with a safety switch for the correct mould position to avoid any possible damage by knives. It is also equipped with a filter to protect pneumatic equipment.